Roulette History: From Humble Beginnings to 21st Century Online Bonus Codes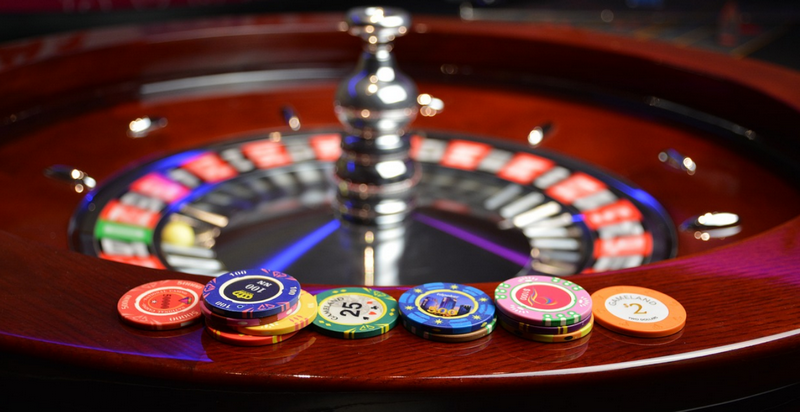 Originally created in France, the word roulette means 'Little Wheel' in French and is one of the most popular casino games available around the world – both offline and online. Find out how such a well-known title made its way from 17th century Europe to the far flung edges of the world.
A Primitive form of Roulette
The roulette wheel was invented in 1655 by a French mathematician, physicist and inventor by the name of Blaise Pascal. He was on the quest for a perpetual motion machine which he naturally failed to produce due to the incorrigble laws of physics as we know them, but what he did create was the birth of one of the most exciting casino games ever. There is a bit of a gap between then and early references of the game in the mid to late 1700's, but it's said the roulette mechanism is also a hybrid of the old game Biribi which contains 70 numbers on a board.
Modern Day Roulette and the Move to the New World
Two well-known mentions of the game of roulette include it being banned in Québec (New France) in 1758, and a mention in a French novel in 1796 called La Roulette, ou le Jour by Jaques Lablee. During the 1790's we know that roulette already had a single and double zero to give casinos the house edge. Earlier versions of the game had a red single zero and black double zero, but this eventually changed to green as we know it today. People were still getting used to the game all the same and it wasn't for many years that people started developing roulette strategies.
In 1843 two Frenchmen by the names of Louis and François Blanc created a single zero form of roulette which reduced the house odds in a bid to compete against other casinos in the German town of Bad Homburg. This was met with great success which dubbed François Blanc as the "Magician of Homburg" and later the "Magician of Monte Carlo" when he opened the first casino in Monaco.
Naturally, the success of roulette and perhaps one of the main reasons you can find it in land-based and online casinos today, meant that it moved to the United States. In particular to New Orleans, Louisiana which was the gambling capital of the US and had roulette present in a number of establishments thanks to French immigrants. While roulette was rampant across Europe, America wanted a higher house edge which is why they opted to keep the original double zero option – hence European and American roulette.
Roulette on the Frontier
In the later part of the 19th century, roulette made its way to the Wild West where establishments wanted an even higher house edge which lead to the addition of an American Eagle. However, gamblers didn't take kindly to this feature and as a result it was eventually removed from the game. With so many scrupulous individuals and establishments, the roulette wheel was also then placed on a table top to prevent dealers and patrons from cheating using hidden devices. Luckily these days, even when you play online, you'll find games being audited, ensuring fairness to players.
Online Roulette and the Future of the Game
Surprisingly, during the first half of the 20th century, roulette wasn't that widely available to play at casinos. This changed around the 1970's, especially thanks to movies like James Bond's Diamonds are Forever, Casablanca and other movies featuring the now legendary game. Fast forward to the 21st century and you'll find a roulette wheel in almost every land and online based casino on the planet. Players even have the chance to gamble without risking a cent by using sites like nodepositscasino where it's possible to find the best free no deposit bonuses to register and bet online at without depositing. Just keep in mind that some sites find the house edge to be too high in roulette, so your no deposit offer may be harder to clear compared to slots – always read the terms and conditions.
Trying to Gain an Edge
When it comes to playing roulette there are literally countless strategies that folks have employed over the years to try come out ahead – from the simple Martingale and Reverse Martingale systems to the slightly more complicated D'Alambert and Fibonacci strategies (and everything in between). The majority of strategies will require players to have a huge bankroll to eventually turn a profit, but the odds always remain the same in roulette no matter what strategy is used. Of course, there are even computers available for players who still frequent land-based casinos that measure the speed and deceleration of the roulette wheel and ball to help determine which slot the ball will land in. However, getting caught with one of these devices can pose risks for those who aren't careful.
Perhaps the best way forward regardless of whether you're trying a specific strategy or just want to familiarize yourself before spending money is to practice playing for free. You can do this using no deposit bonuses as specified above or through free 'demo-play' versions so you can see what works best for you. Perhaps you just like chasing your favorite number to while away the time.
To get the best free roulette systems that really work, see the top 5 proven roulette systems and the video series below. It's the best 100% free information for winning roulette you'll find. It's written by professionals who are really earning a living from roulette.